2 Army Ranger cadets killed in Georgia by falling tree
By 
CAITLIN DOORNBOS
STARS AND STRIPES • August 10, 2022
---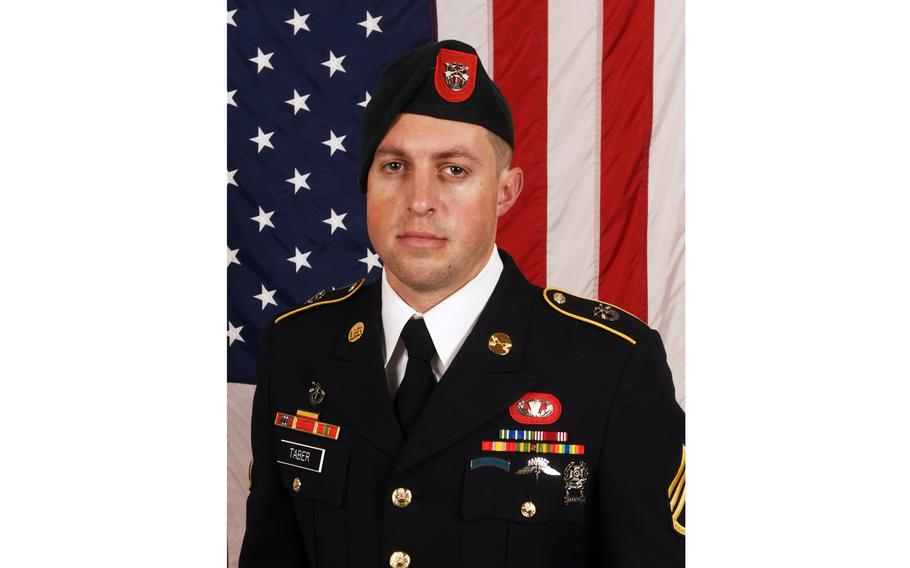 https://www.stripes.com/branches/army/2022-08-10/army-rangers-training-deaths-georgia-6943962.html
***************************************
WASHINGTON — Two Army Ranger cadets died and three others were hurt Tuesday after being struck by a falling tree during a thunderstorm near Dahlonega, Ga., the service said Wednesday.
Staff Sgt. George Taber and 2nd Lt. Evan Fitzgibbon and the injured soldiers, who were not named, were waiting for the storm to clear during a training exercise at Yonah Mountain when the tree fell at about 3:15 p.m., the service said in the statement.
All of them were taken to a local hospital, where Taber and Fitzgibbon were later pronounced dead, according to the Army.
"Those who volunteer to attend Ranger School represent the very best of our military," Col. Christopher Hammonds, commander of the Airborne and Ranger Training Brigade, said in the statement. "This loss resonates across our Army and across our nation."
Taber was a special forces medical sergeant with the 7th Special Forces Group at Eglin Air Force Base, Fla. He enlisted in the Army in 2017 and graduated the special forces qualification course in 2018. He later completed the combat medic course, military freefall parachutist course and survival, evasion, resistance and escape course, the Army said.
Fitzgibbon was an infantry officer assigned to the Infantry Basic Officer Leader Course of the 199th Leader Brigade at Fort Benning, Ga. He had commissioned in May 2021 after graduating from the U.S. Military Academy at West Point, N.Y.
"We are all deeply saddened by the loss of these two outstanding soldiers and send our heartfelt condolences to their families," Maj. Gen. Curtis Buzzard, the commander at Fort Benning, said in the statement.
A safety investigation team from the Army Combat Readiness Center at Fort Rucker, Ala., is leading an investigation into the incident, which is standard protocol, according to Army spokesman Michael Negard.
The deaths come three weeks after Sgt. 1st Class Michael D. Clark was killed and nine other Reserve soldiers were injured by a lightning strike at Fort Gordon near Augusta, Ga. Those soldiers were also taking part in a training exercise at the time of the incident.